This afternoon, I brought to a close a process some fourteen years in the making – all centred around one story. No, not my novel. One of my earliest short stories was set during Nazi Germany. I called it Herrenvolk and it was about a British spy in Berlin who is chased and apprehended by the Gestapo. He has stolen a book from somewhere and the Gestapo are desperate to recover it. Our protagonist is saved by a mysterious woman who informs the Gestapo Officer that he is the friend of her son – something which surprises the spy as much as it surprises the Gestapo.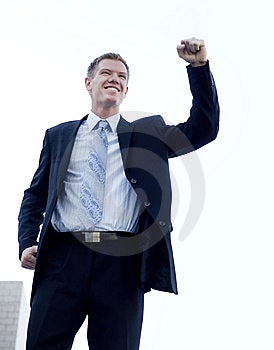 She takes him away from the exclusive Berlin club and to a secret base somewhere outside the city. He gets concerned, naturally and by the time she has taken him deep underground he is apprehensive and wanting to leave. Not until, though, she has shown him how the Reich intends to win the war.
The second story is set 150 years later – approximately 70-80 years from now. A UN mission has finally located the hidden chamber containing the weapon and they set about destroying it and all evidence of it. They have had the book in their possession for some years. Inadvertently, they have activated the weapon.
This third and final story is set another 25 years into the future (about a century from now) and there has been one war and then another and the trilogy is about to come to a startling end. For those who have read none of the stories, I am being suitably vague so as not to spoil it for you. For those who have read either the first short or even both of them, you will know precisely what I am talking about. The trilogy will be released in my ebook collection when I finish the final story intended to go in it (50% Match). It isn't finished-finished, I merely completed the first draft today so the story essence is completed.
Ok so without trying to sell this to you, I am now feeling a certain degree of satisfaction for finally completing the project. Initially, this was a single story but it was so popular on Elfwood that it was rated as one of the ten best on the site! Very pleased with that of course but then people started asking for sequels. "What happens next?" they demanded. Well, I hadn't thought about a sequel until then but eventually I started to get some ideas about – not an immediate sequel – but something set way after the events of the original.
Because the second short story finished on a cliffhanger I knew I had to write a third part to conclude it with.
And that is where the satisfaction comes in. To know that this project is finally over (bar the edit) is not one of relief, not even an emotional high, but it feels like an achievement on a par with writing a novel. Short stories rarely open themselves up to being in a series, or if they are they tend to be a spin off from a novel (Stephen King wrote short stories called Jerusalem's Lot and One for the Road which were companion pieces to his novel Salem's Lot).
So anyway, feeling rather satisfied today. Can you think of any particular feelings of satisfaction that you had when finishing a project?