The tinterwebs are all abuzz with the revelation that came yesterday – Peter Capaldi's outfit for his inaugural first season as the iconic Timelord. The BBC Magazine pounced with several interesting interpretations. Of particular note was the red lining of his jacket, and the Doc Martens.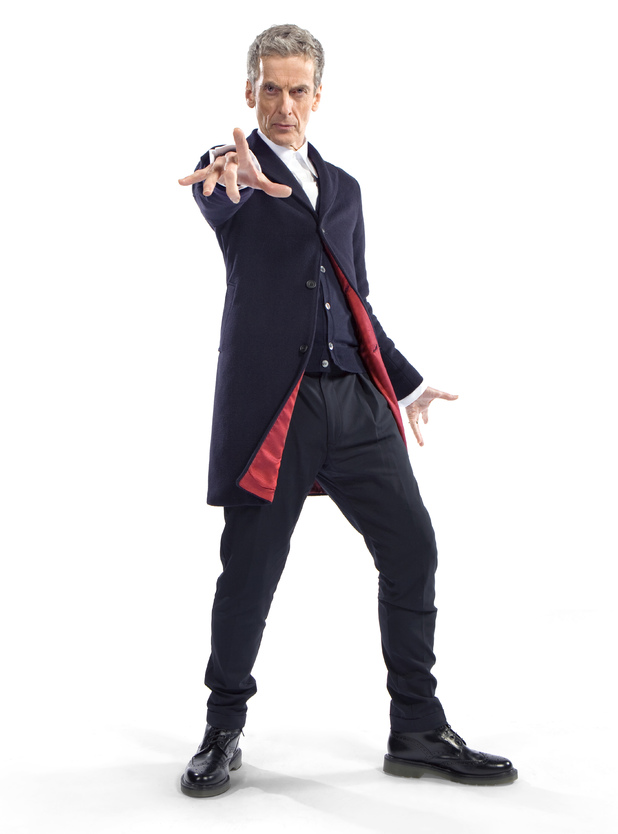 "Simple, stark, and back to basics,"
Was Capaldi's assessment and it is not difficult to see why. Tennant's was quirky, a modern geek chic suit complete with thick frame glasses and trainers. Matt Smith's was a veritable mishmash of styles: tweed jacket, 1930s-40s style shirt and braces, and of course that famous bow-tie that was very much the look of a quirky history professor.
The first word that popped into my head when I saw this outfit was "Pertwee". The style is simplistic "back to basics" as Capaldi says above and I wonder if this is going to be reflected in the storylines? We shall see, but we know that Doctor Who survives purely because it keeps reinventing itself. The style of the storytelling is different with each Doctor and I am looking forward to the new dynamic between The Doctor and the plotlines.
Those Doc Martens add a touch of the quirky. Of course they do not go with the outfit and it gives it an overall Ska feel – somebody mentioned Madness and I get what they mean. You almost expect his accessory to be a saxophone or a trombone.
Hammer Horror – yes, that too. The red lining in particular made me think of Christopher Lee's Dracula of the 1960s and 1970s, particularly the length of the jacket which is much longer than the typical single breast suit jacket. No sonic screwdriver though, it would have been nice to see his design. I would hope something a little gothic-looking.
Thoughts?