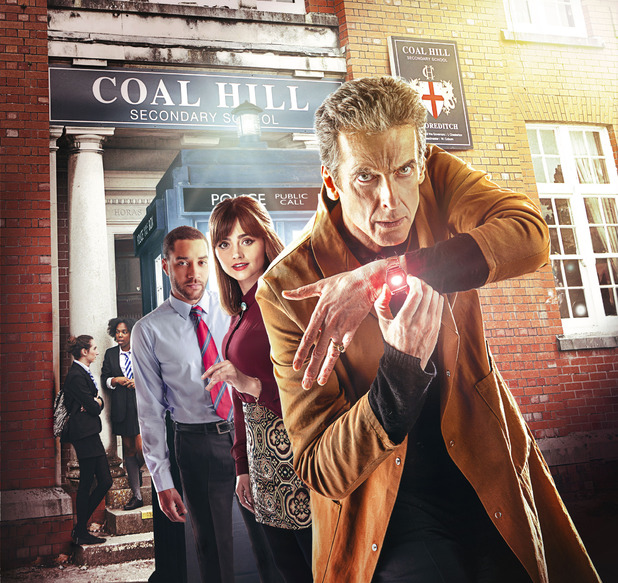 Another week goes by and this episode returns to the here and now, specifically the school that Clara and Danny work at. The Doctor pretends to be the school's new caretaker to investigate strange goings on.
I really liked this onedespite the fairly average plot. Capaldi has slotted nicely into the role now and Clara had improved immensely for me. In tonight's episode, Danny revealed that he does in fact have a personality.
Questions (though as ever you are welcome to offer your own points on things you may have picked up on or noticed):
Did the door to the caretaker yard have any significance in that it looked like the front of the TARDIS?
The Doctor's jealousy, is he getting the feeling he is about to lose another assistant?
Who might that man with Missy be? (Of course who he might be also depends on answering the question of who she is)